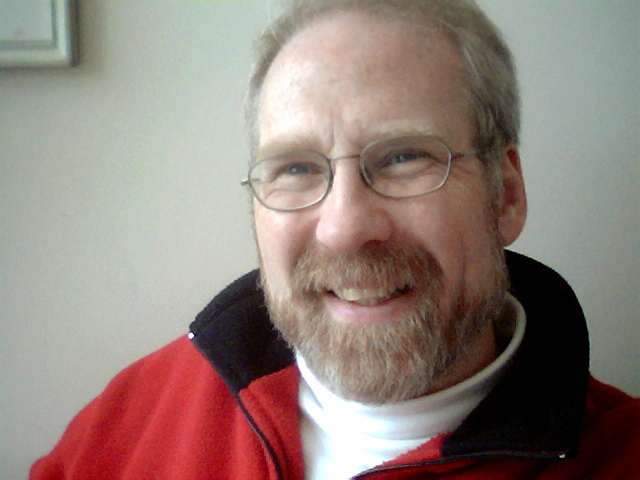 myBlog
Ramblings from my quiet time and other research updated approximately weekly as time permits.

My Testimony

How someone can be saved

Other personal stuff
(e-Bike!)


About Him:
First and formost, life is about Him, that is The Lord, the God of the Bible. We were created by Him and for Him. To those who would follow after Him, "we are his workmanship, created in Christ Jesus unto good works, which God hath before ordained that we should walk in them. (Eph 2:10) And we are pilgrims on this earth, "seeking a heaveny country" not of this world. (Heb 11:16)


"These all died by way of faith, not having received the promises, but having seen them afar off. And they were persuaded of them and embraced them and confessed that they were strangers and pilgrims on the earth." (Hebrews 11:13)




About me:

My name is Tom Van Sistine.
I am a Christian and a pilgrim. God is working in new ways and yet old ways. He is doing a new work in my heart which has prompted the major changes in my website since May of 2006 from a test "bio" page to a ministry site.
The title "His Only" came from a closing salutation I started using on my email page inspired by others who used encouraging words. His Only is what I desire Him to change my heart to be. I also desire to know the truth. I study the Bible, church history, theology and lead small group bible studies to lead people to a closer relationship to Jesus. I hope to continue to expand this website as time permits.

A new ministry opportunity arose brnging about a long forgotten dream of radio broadcasting. I used to read about radio as a child and even tried to make a transmitter I used for a science fair in eight grade. The new station is an unlicensed Low Power AM (per Part 15 FCC regulation) with a one to two mile radius. This is enough to get most of the north east shore of Lake Robison. I call it Lake Robinson Radio. I mostly rebroadcast WVCY Christian radio programing along with a few spots of my own. I hope to add a regular program of my own. The goal is to start a ministry to my neighborhood and to develop the skills for perhaps a commercial sized licensed radio someday. See http://LakeRobinsonRadio.tripod.com


I am also an electrical engineer. I have the name "pocketc" for my email address because I was using a program by this name to write "C" code on my Pocket PC when I signed up for Yahoo email as an experiment. Now I am stuck with that name.

I have been married 24 years and have two kids, who keep me young and remind me of what is really important. Otherwise I would end up being even more of a techno-geek than I already am. :)

I homeschooled my daughter through 10th grade and who is pursuing an Electrical and Electronic Technician degree while my wife teaught my son through 8th grade. He is now a sophomore at a Christian School. Through the homeschool movement I have learned a lot about what it means to be a father who actively trains and prepares his children for life and how to be the spiritual leader of the home. I am forever indebted to those pioneers who started (or should I say restarted) the homeschool movement over two decades ago. I was skepticle until I saw what great work of God was happening through their faithfullness to "raise up a godly seed".

I can't believe how close I am to my children. I give much of the credit for my wife who had the vision to do this, and has supported and encouraged me all the way.




Last updated


January 2, 2010


Links:

e-Sword.net
(Free Bible software)

Living Waters
Ray Comfort website
for Evangelism

Chistian or Christ Follower?
This Link from Lighthouse Trails exposes how contemplative spirituality is trying to redefine what it means to follow Christ.


What's New:

1/2/10 Freshen up the information on this site. Introduce my new radio ministry.

10/1/09 Dusting off this site after moving it to Tripod from Geocities which is closing this month.

7/17/09 Moved into our new house in South Carolina!

5/12/07 See my tribute to 2 Mom's in my life on myBlog.html.
8/20/06

Changed the title to reflect my hearts desire, and to reflect that this site is becoming a ministry to the few (currently) who read it. I also

rearranged

my home page to better see the links.

7/28/06 I modified my link below (Concerns about Church growth...) to have a table of contents and a printer friendly version.

7/23/06 I added "My Testimony" page. This is a condensed version from the "My Church History" page I wrote as part of application for membership to Brookside Baptist.

7/4/06 I added a psuedo-blog page the I will up date from time to time. See "myBlog" link to the right.